Holiday. Nothing's better than having everything arranged for you.
You have come to the right place at FUNMAXX SAILING. Flotilla sailing or bare boat; we go through your wishes together and we book the ideal sailing boat for your holiday.
During your sailing holiday we know how to choose the nicest bays and the best restaurants for you. If there is anything while sailing, we will assist you.
If you prefer to sail with us, you can do that too. We sail along, with mother ship Nina, in the flotilla.We rent two cabins to co-sailors, you can help, but you don't have to.
"Get to know us and we'll get to know you Sardinia."
Peter & Samira
We will be happy to prepare a non-binding offer for you.
Would you like more information first or would you like to discuss what to expect. Leave your details and we will contact you as soon as possible.
Peter & Samira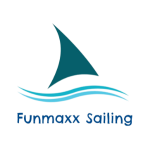 We provide you with an unforgettable sailing holiday!
Flottielje zeilen
Flottielje Sardinië
Zeilen Sardinië
Zeilvakantie kinderen 
Zeilen met kinderen Sardinië
Zeilvakantie Sardinië
Zeilboot huren Sardinie
Zeilvakantie
Zeilen in Italië
Zeilvakantie Italië
Meezeilen
Meezeilen Sardinië
Cabin rent
Bare boat
Bare boat zeilen Sardinië
Zeilboot Sardinie
Zeilboot Italië
Zeilvakanties
Vakantie Sardinië
Flottielje zeilen Sardinië